Millions of eyes on upcoming hospital
By ZHANG ZHOUXIANG | chinadaily.com.cn | Updated: 2020-01-31 08:20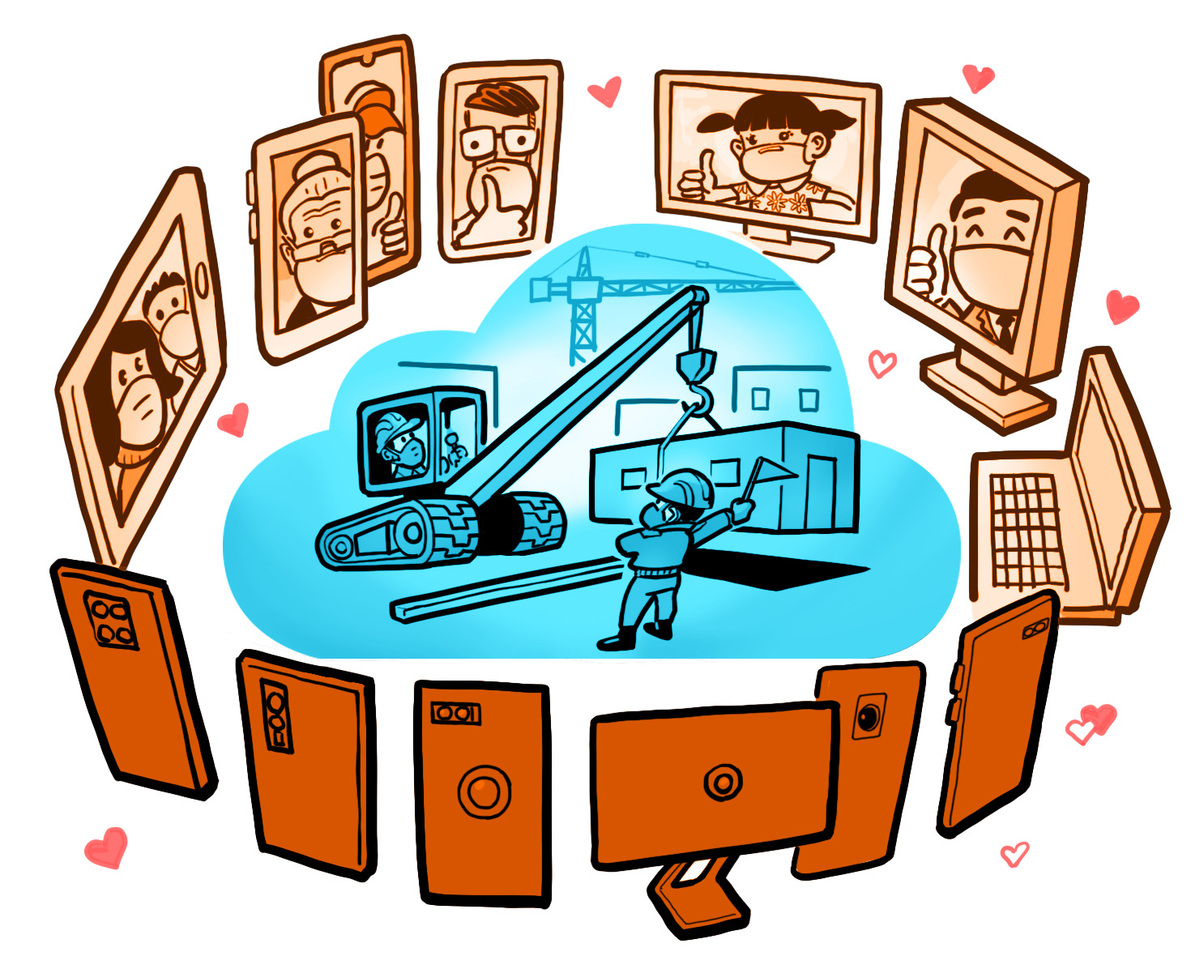 How many people does a hospital construction site need?
Well, some 4,700 workers are laboring day and night at the site of the Huoshenshan Hospital, an upcoming emergency specialty hospital in Wuhan, Hubei province, to combat and contain the spread of the novel coronavirus that has infected thousands.
Many more people are keeping an eye on the construction. Official reports say more than 60 million people watched a livestream from the construction site in the first two days. Someone rightly remarked that the quality of the new hospital building can be trusted-"there are 60 million people supervising quality!"
Of course, the 60 million viewers do not take the self-appointed title of supervisors seriously. This is just light banter to keep up spirits during difficult times. And they are not the only ones to have titles. Livestreaming from the construction site has become so popular that most of the machines used for work, too, have acquired a popular title. A small digging machine, called "Little Yellow", even has its online fans cheering every move it makes.
But one should not underestimate the power of these "supervisors".With as many as 30 million people watching the construction live at any given point of time, there is transparency and a smooth exchange of information, helping needs to be met on time.
So, are more digging machines needed at the site? More drivers? Are the workers getting food? Among the online viewers, there are enough skilled people willing to chip in should the need arise.
Such smooth exchange of information-when supply can quickly match demand-can raise the efficiency for everyone.
The Huoshenshan Hospital will be spread across 33,900 sq m and be equipped with 700 to 1,000 beds. Relatively, it is going to be a big hospital. Though its construction began only on Jan 24, it is likely to start operating from the first week of next month. Such a construction feat would be unimaginable without smooth information flow and efficient coordination. Once the construction is complete, the hospital will need doctors, nurses and other support staff. That will be another occasion to witness the magic of smooth information flow.