Powerful spirit will help China conquer virus
By William Brown | chinadaily.com.cn | Updated: 2020-02-01 14:15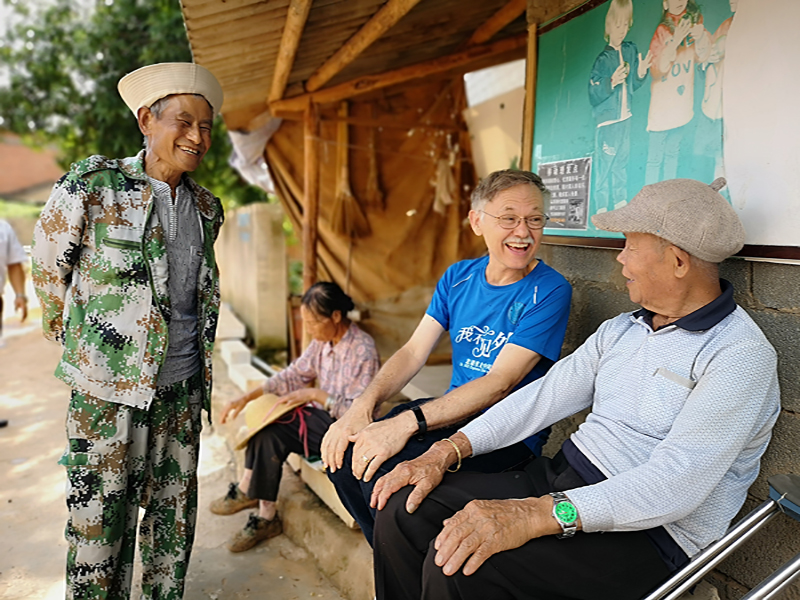 I just returned to the US to help my 90-year-old mother-in-law only a couple of days before the world realized the coronavirus was so serious. On the one hand, I should feel lucky, as many foreigners are scrambling frantically to leave. Yet on the other hand, I regret that I am not there in China to help. Had I realized the situation was so dire, I would have preferred to stay.
But I see two reasons that the world is lucky this happened in China and not elsewhere: 1) the Chinese government, and 2), the Chinese people. No other government would have had the ability, resolve or courage to act so decisively or quickly. Within two weeks of seeing an unknown virus, Chinese scientists had isolated and published the virus' genetic sequence needed to make a vaccine! While China's reaction to SARS in 2003 was slower, the nation has certainly learned a lot since then—which is not surprising. Never before in history has there been such a large nation with so many people, and so many lives have improved so quickly. With no historical precedent, China must of course learn as it goes. But this present challenge underscores that China is using what it learns to help not only China but the rest of the world as well.
But what really moves me is the Chinese people's response to the virus. While the rest of the world is panicking (and I don't blame them), Chinese are stoically dealing with the situation. People the world over are amazed at media reports of how, even in the virus' epicenter of Wuhan, people shout from windows to people on the streets, "Jiāyóu!" and "Press forward!" My WeChat messages from Chinese friends are not fearful but positive. "Our government and our people will overcome this!" one said, and another wrote, "We are careful but not afraid!"
This frighteningly powerful Chinese spirit is why China has survived not just centuries but millennia, and today it will carry not just China but the rest of the world through this present crisis.
Our hearts are with all of you, and we hope to see you all again soon!
William Brown, 63, from the United States, is a business professor at Xiamen University. He has lived in Xiamen, Fujian province for 32 years and became the first foreigner to obtain permanent residence in Fujian in 1992.