Painting a hopeful picture
By Wang Qian | CHINA DAILY | Updated: 2020-06-03 07:46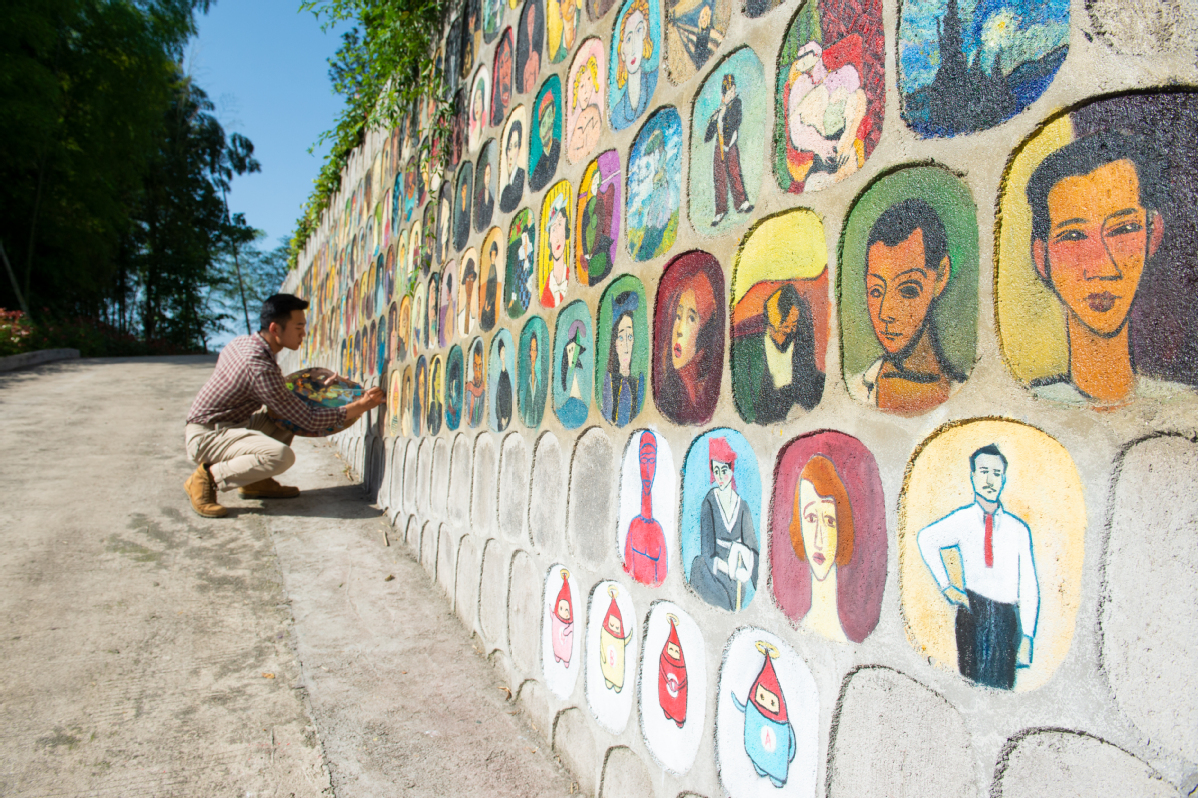 Face masks, social distancing, these are tough times amid the novel coronavirus outbreak, but art student Liu Zhiwen has found a way to bring some color, literally, into our lives.
In the past four months, he has recreated more than 150 famous portraits on a wall in his hometown Daowu village, Central China's Hunan province.
From French expressionist Henri Matisse's Young Woman in a Blue Blouse and Dutch master Vincent van Gogh's post-impressionist Portrait of Armand Roulin, to Spaniard Pablo Picasso's primitivist Portrait of D. M. and Girl with a Pearl Earring by Dutch Golden Age painter Johannes Vermeer, the wall has become a local tourism draw, attracting travelers to take photos in front of it.
"I have reproduced these famous portraits and organized them together on the wall, breaking the barriers in time and genre, which is my way of expression and my understanding of deconstructionism," says Liu, a senior student, majoring in oil painting at the Qingdao University of Science and Technology's College of Art in Shandong province.
For Liu, Italian artist Amedeo Modigliani's paintings look especially good on the concrete wall, where the portraits are characterized with long necks and noses and oval faces.