English Premier League's restart clouded by anxiety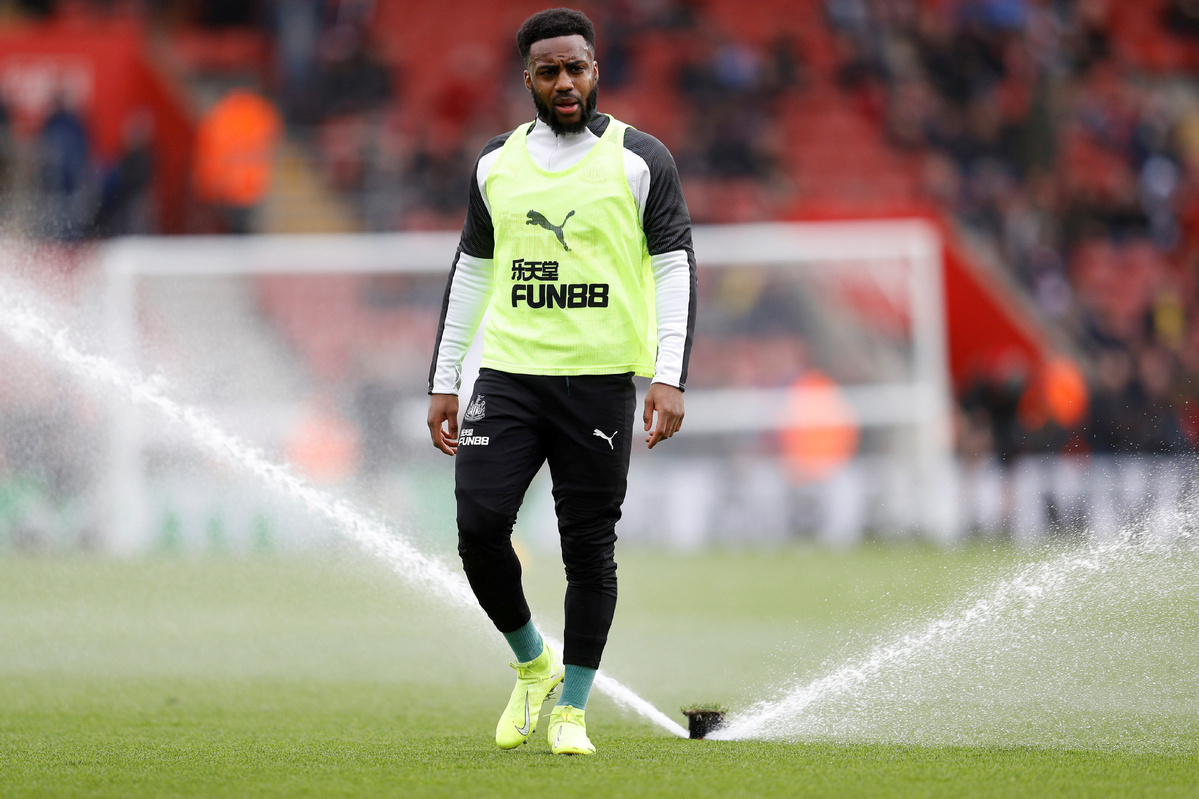 Planned June 17 resumption has plenty of critics
While the players and fans of champion-elect Liverpool are undoubtedly rubbing their hands with glee over the English Premier League's planned return to action, not everyone in British soccer is quite so enthused about the idea.
Even before last week's announcement that the EPL is targeting a June 17 restart following its three-month hiatus due to the coronavirus pandemic, murmurings of dissent among players about the possible resumption had been bubbling to the surface.
The most vocal of all those players has been Tottenham Hotspur defender Danny Rose, who slammed the restart plans a "****** joke" in an expletive-laden live-video rant on Instagram.
"The government is saying bring football back because it's going to boost the nation's morale, I don't give a **** about the nation's morale," said Rose, who is on loan at Newcastle United.
"People's lives are at risk, you know what I mean? Football shouldn't even be spoken about coming back until the (COVID-19) numbers have dropped massively."
While not nearly as vehement as his England teammate Rose, Manchester City winger Raheem Sterling last month admitted to having serious reservations about a summer kickoff.
"I've had friends-close friends to me-whose grandmas passed away, I've actually had family members as well that's passed away," the former Liverpool forward said on his YouTube channel. "You've got to be wise and take care of yourself and those around you."
Sterling's City teammate Sergio Aguero also spoke of his apprehension, saying last month that he and other players were fearful for the safety of their families.
Meanwhile, as training resumed, Watford striker Troy Deeney did not initially return for the Hornets due to concerns over the health of his five-month-old son, who has breathing difficulties.
Despite teammate Adrian Mariappa subsequently testing positive for COVID-19, a meeting with England's deputy chief medical officer, professor Jonathan Van-Tam, appeared to put Deeney's mind at ease and he returned to training-only for the 31-year-old to then miss a Monday session after complaining about feeling unwell (although his illness was reportedly not coronavirus-related).
As things stand, Sterling and Aguero's City is set to get the EPL ball rolling against Arsenal as part of a Wednesday night double-header that also features Aston Villa hosting Sheffield United.
Last Thursday, EPL clubs agreed to return with staggered kickoff times to make sure every game can be shown on TV as fans are prevented from attending games.
The plan is still pending British government approval, with the UK's Culture Secretary, Oliver Dowden, warning that the "green light" was not guaranteed.
All 20 clubs will vote on Thursday to decide what to do if the season has to be curtailed in the case of a second lockdown being ordered, with the majority of teams in the bottom half of the league reportedly wanting relegation to be scrapped if the schedule cannot be concluded.
Police have said only neutral venues should be used over concerns fans would congregate outside, but that plan was opposed by the clubs.
Germany's Bundesliga is three weekends into its restart seemingly without any hitches inside or outside venues, with Spain's La Liga to return on June 8 and Italy's Serie A to recommence on June 20.
Sports, though, have been under more intense scrutiny in Britain lately after horse racing's Cheltenham Festival and a Champions League match between Liverpool and Atletico Madrid, both staged in March, were blamed by one study for causing "increased suffering and death" in a country which has recorded almost 50,000 fatalities from the virus.
"I think sporting events should have been shut down at least a week earlier (than they were)," said professor Tim Spector of King's College London, who led the study.
England's second-tier Championship is poised to follow the EPL back on the pitch on June 20, with a number of clubs expressing concerns over the proposed restart to the English Football League.
Relegation-threatened Barnsley and Luton Town have reservations over how the match schedule and training will be organized, while Queens Park Rangers chief executive Lee Hoos has slammed the plans, saying clubs were informed of the decision only moments before it was made public.
"I am absolutely stunned by this announcement, as is our director of football, Les Ferdinand, and our manager, Mark Warburton," Hoos told QPR's website.
"Incredibly, there has been absolutely no consultation with individual clubs nor with the Championship doctors' working group by anyone in the Football League regarding this matter."
Hoos continued: "Having spoken with a number of CEOs at other Championship clubs, I am not a lone voice on this matter."
QPR's London neighbor Charlton Athletic claims some of its players are refusing to play.
"We have nine players whose contracts finish at the end of June and three of them have said that they're not going to play," said Charlton manager Lee Bowyer.
Whenever and however the EPL and Championship resume, it seems inconceivable that neither league will be in for a smooth run-in.