Businesses prompted by protests to take racial justice stances
By ANDREW COHEN?in New York | China Daily Global | Updated: 2020-06-03 11:01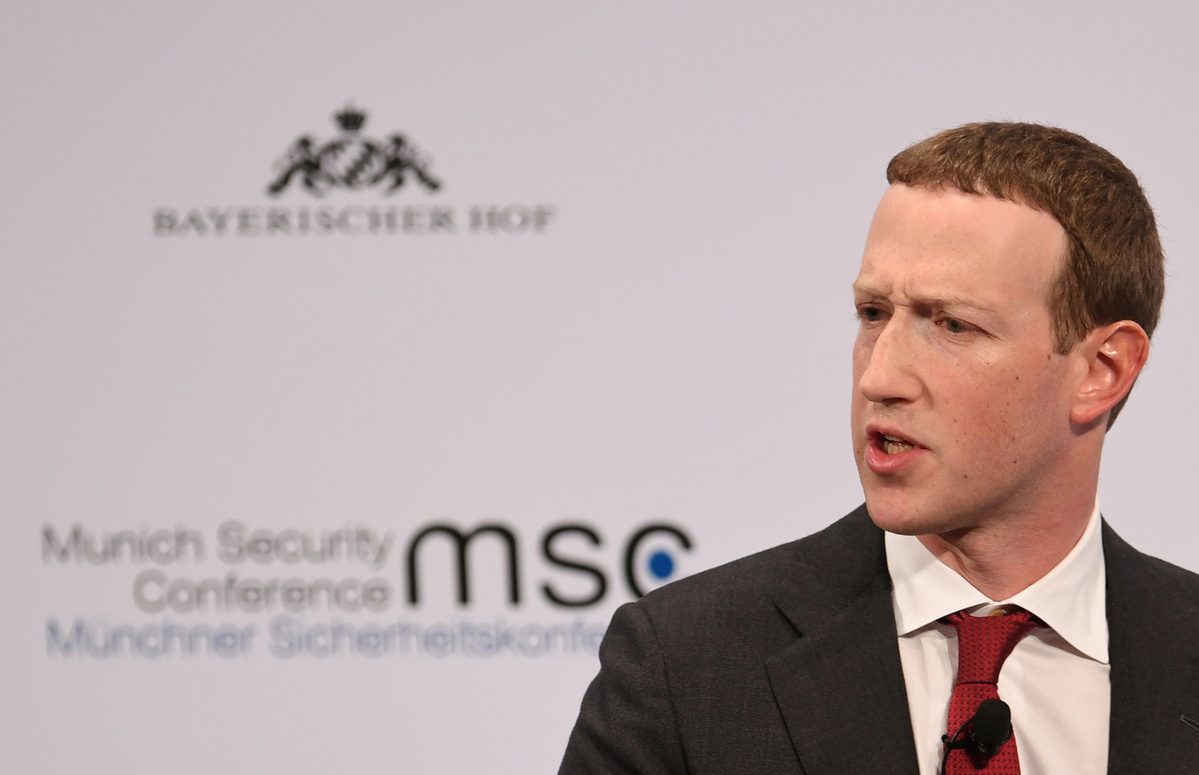 With mass protests against racism engulfing the nation in the wake of the death of George Floyd, an unarmed black man who died at the hands of police in Minneapolis, Minnesota, top US businesses are taking pains to try to be on the right side of the issue when it comes to racism and police violence.
In the days since Floyd's death, large protests have unfolded in dozens of cities and have sometimes turned violent, with instances of vandalism and looting targeting well-known brand names.
Facebook set a bold pace by donating $10 million to groups fighting racial inequality.
"We stand with the black community — and all those working towards justice," wrote Facebook CEO Mark Zuckerberg in a post late Sunday. "The pain of the last week reminds us how far our country has to go to give every person the freedom to live with dignity and peace.
"I know that $10 million can't fix this. It needs sustained, long term effort," wrote Zuckerberg, thus committing Facebook to the growing list of companies seeking to calm the waters amid continuing violence.
On a similar note, the Asian American Business Development Center issued a joint declaration with the Hispanic Federation and One Hundred Black Men that read, in part: "As representatives of the Asian, Black and Hispanic communities, we stand together against all acts of racism and violence and stand against those who would divide us and sow mistrust and fear.
"We embrace the fact that the (US) is a multiracial, multiethnic nation, and affirm our commitment and responsibility to advance the many elements that unite us: a belief in the value of diversity, the contributions of immigrants and the power of multi-cultural collaborations."
Some companies also are promising to re-examine their approaches.
"There comes a time when we are compelled to stop diagnosing what is wrong and start advocating for what is right," wrote General Motors CEO Mary Barra in a memo to employees.
Barra has committed to creating and leading an Inclusion Advisory Board within months, with the purpose of promoting inclusion and standing up against injustice.
TikTok pledged $3 million to nonprofits helping the black community deal with COVID-19 and $1 million toward fighting racial injustice and inequality, though it did not specify which organizations would get those funds.
Nike, which already has partnerships with several sports-themed racial justice groups, said it will match 2-to-1 employee donations to organizations that advance equality.
But unlike those companies, many businesses issued statements of support that did not set concrete goals.
Amazon CEO Jeff Bezos shared an essay on Instagram that mentioned "the fight against systemic racism and injustice", but his company did not release a plan or details of how it would do that.
Similarly, the Walt Disney Co tweeted: "We stand against racism. We stand for inclusion. We stand with our fellow Black employees, storytellers, creators, and the entire Black community. We must unite and speak out."
But Disney announced no specific steps, much like Netflix, which wrote on Twitter: "To be silent is to be complicit. Black lives matter. We have a platform, and we have a duty to our Black members, employees, creators, and talent to speak up."
Goldman Sachs asked its employees to have conversations about race and discrimination that were outside their "comfort zones".
Americus Reed, a professor of marketing at the University of Pennsylvania's Wharton School, told The Washington Post that companies are being bolder in their statements than they have been in the past.
To say "'We condemn injustice wherever it occurs' is a very different thing than 'we as a company are disgusted by black men being murdered,'" Reed said, pointing out that such statements inevitably invite closer scrutiny to a firm's own practices.